Cal-Driver-Ed.Com

California's Home Study Driver Education Class

A service of Pacific High School. We offer online driver education and home study correspondence driver ed courses that satisfy the California Vehicle Code driver education requirements for students to obtain a DMV learners permit and drivers license. Our driver education classes are accepted by the California DMV. Designed for all high school freshmen and sophomores in Sacramento, San Jose, Los Angeles, Long Beach, Orange, San Diego, Riverside and all other areas of California.

To easily find this site again, hit Ctrl+D, or drag this link: Cal-Driver-Ed to your Favorites.


$500.00 Scholarship
At Cal Driver Ed, we believe that all students should have access to a quality post-secondary education. That's why we've started a scholarship program to help students with the funding they need to pursue their studies. Read on to learn more about the scholarship's application and eligibility requirements.
Scholarship Amount
This $500 scholarship will be awarded to one lucky student for his or her educational expenses.
Who's Eligible
We'd like to help a student who is genuinely in need of funding for his or her studies. The program is open to high school seniors and college students who are enrolled in full-time degree programs at California high schools, colleges and graduate schools.
The Application Process
Applying for the scholarship is simple. We've made applying as easy as possible, so the program remains open to the highest possible number of students. However, only one recipient will be chosen. Below is a brief breakdown of the application process.
Write an essay of 1000 words or more on the topic of "Drivers vs. Driverless Cars: What's Your Preference?"
Be sure the essay is in Microsoft Word format. No Google Docs links or PDFs will be accepted.
Submit the essay on or before May 8, 2019.
Send the application and essay to .
Ensure that the essay is unique and original. Plagiarism will not be tolerated, and copied submissions will immediately be rejected.
Include your name, your school's name, your email address, and your phone number.
Don't include any information other than what's been listed above.
After the application deadline has passed, our team will judge all submissions based on creativity, originality, and thoughtfulness. A winner will be chosen on September 15, 2019, and they will be notified by phone and email.
Our Privacy Policy
At Cal Driver Ed, we take our applicants' privacy very seriously. Our privacy policy ensures that your information won't be shared or sold; it will only be used for the scholarship application process. However, we reserve the right to use submitted articles as we wish.
Our scholarship program is helping to put higher education within more students' reach. Good luck, and we hope to receive your submission soon!

| | |

Copyright © 1999 -
Pacific High School Inc.
All rights reserved.

Already Have Your License?
Looking for a Traffic School?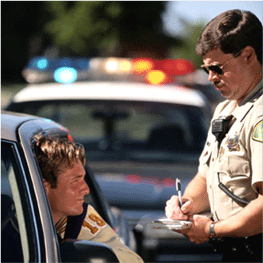 Traffic school will help keep your auto insurance costs lower if you receive a traffic ticket.
Every licensed California Driver must have auto insurance to drive a vehicle in California. Proof of insurance must be provided to the California DMV when you obtain your drivers license (not your learners permit).
Proof of auto insurance must also be provided to DMV when you register or renew the license on a vehicle you own.